Referral Program(Only For Pakistan Residents)
[urdu]
مستند دینی تعلیمات کوفروغ دینے میں ہمارا ساتھ دیں! بیرون ملک مقیم اپنے عزیزو اقارب اور متعلقین کو
ہوجائیں۔EnrollمیںReferral Programeکے متعلق مطلع کریں ۔اور آج ہی ہمارے Qtv Tutor
[/urdu]
In commitment to share the Quran Knowledge around the globe, we are pleased to introduce Referral Program.
Sharing your knowledge has never been more rewarding,
Introduce your family members and friends living abroad to our courses. As they will grow their knowledge by enrolling in Qtv Tutor's courses, you will earn up-to 20% on each tuition paid by them.
So start spreading the knowledge today….
For More information fill contact form below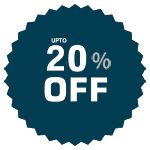 HOW TO BECOME MEMBER:
Signup by submitting Referral Program Membership form.
On approved, start referring new students through Referral Student form
Admission department will contact the students referred by you to enroll them
One every tuition invoice paid by them you will earn up-to 20%
To be elligible for monthly earning's , minimum '5' Students invoices must be Paid for each month
---
TERMS & CONDITIONS:
All members are required to have valid Bank Account to receive earning
Members will be paid on monthly basis by 15th of each month for the Previous month
All referred students must be New
Qtv Tutor has a right to disapprove or cancel any membership anytime without informing reason
All referred students should forwarded through specific designated "Referral Form"
%age will calculated on amount of invoices paid in each month according to "EARNING TABLE"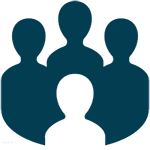 EARNING TABLE:
No of students
Earnings %
INFORMATION REQUEST FORM