QTV Tutor is a leading Virtual Online Islamic Education Institute, founded in 2012, which provides One on One Live class to students around the globe.
Programs & Courses
For testing your Qur'an skills, avail free assessment via QTV tutor to identify the potential and weaknesses of your Qur'an recitation. Our experienced teacher's panel is available for counseling 24/7


New Approach to Courses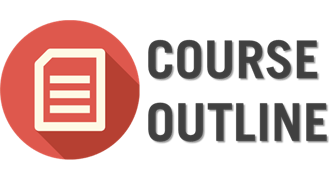 Our experts on curriculum development has designed new courses to help improve student's recitation. Each course is divided in levels based on the standards of knowledge and skill. We have tested our new approach with multiple group of students and found amazing results.
Team of Expert Mentors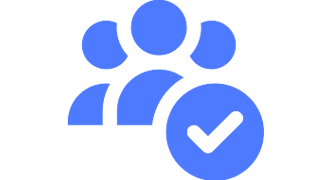 Our new course outlines makes a team of multiple tutors engaged with every student. They are trained to use best teaching strategies for effective learning.
Achievement Certificate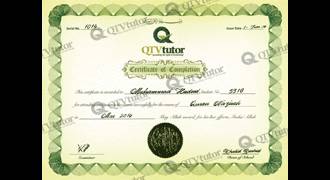 On Successful completion of Selected Courses, student will receive a certificate (digital format or written format on special demand) of Achievement from QTV Tutor.
Virtual Classroom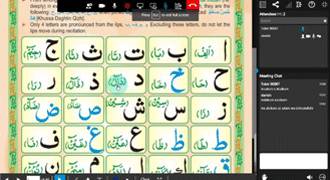 Our virtual classroom is a digital replica of a traditional classrooms. The instructors teach, and the participants learn in real-time, face-to-face. The classroom has all teaching tools enabled such as interactive white board, Live audio/video, Sharing of Learning Resources, recording of live sessions and much more.
Free trial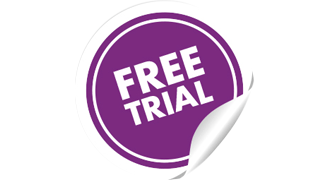 A 100% FREE trial is offered without any conditions attached to ensure the teaching methodology. You can continue after the free trial or discontinue the service if for some reason this service does not work for you and/or for your child.
T&C apply*
Examination Transcript
Assessment is done at the time of enrollment as well as after finishing each level Examination will be taken by Senior mentors to track the improvement
Lesson Recordings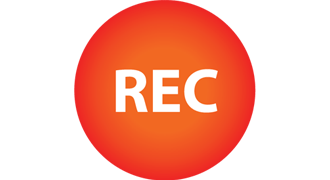 Lessons recording can be requested to help revise the lessons anytime. Recordings can be helpful for parents to assist children revise their lessons.
Daily Progress Report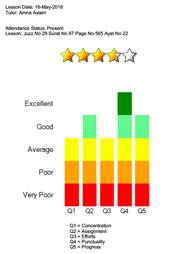 Progress Report is sent to motivate students to do even better and give parents an insight into their child's progress on a daily basis via email.
Female Teachers
Females Teachers are available to the student want to learn from females. Our teachers are highly experienced and certified in Quran tutoring to children and women
Testimonials
It gives me immense pleasure to write about the qtvtutor.com My son is studying with them for O...Read more

My daughter has changed positively as instructed in Islam, I am very happy for her, I am very...Read more

I am very satisfied with the services of QTV tutor as my son was travelling to mosque to recite...Read more

My Son had a bit of stutter in conversation due to which he lack confidence, I am very thankful to...Read more